BW Offshore has signed a short-term extension for Abo FPSO with Nigerian Agip Exploration Ltd, a subsidiary of ENI S.p.A.
BW Offshore is in talks to divest the FPSO, operating at the Abo field offshore Nigeria, and seen as non-core to its FPSO fleet.
Previously, on May 31, BW Offshore said it had secured a contract extension for Abo FPSO with Agip S.p.A., until June 30, 2023.
This has now been extended until July 31, 2023. The ABO FPSO started producing in April 2003. 
Keppel converted it from the 1976-built single-hull Suezmax tanker Grey Warrior, which was previously owned by Prosafe.
WER database shows that the FPSO has an oil production capacity of 44,000 b/d, a gas handling capacity of 44 mmcf/d, and can store 930,000 bbls. The vessel is spread-moored in a water depth of 500 meters.  
The Abo field is located in Block OML 125, offshore Nigeria. In 2022, production from the block was derived mainly from the Abo field, which yielded approximately 14 kboe/d net to Eni.
In August 2022, Eni finalized a twenty-year extension of the PSC agreement for the OML 125 block. In addition, Eni signed an agreement with the State company NNPC to recover past receivables related to the OML 125 development and production activities, starting in 2023.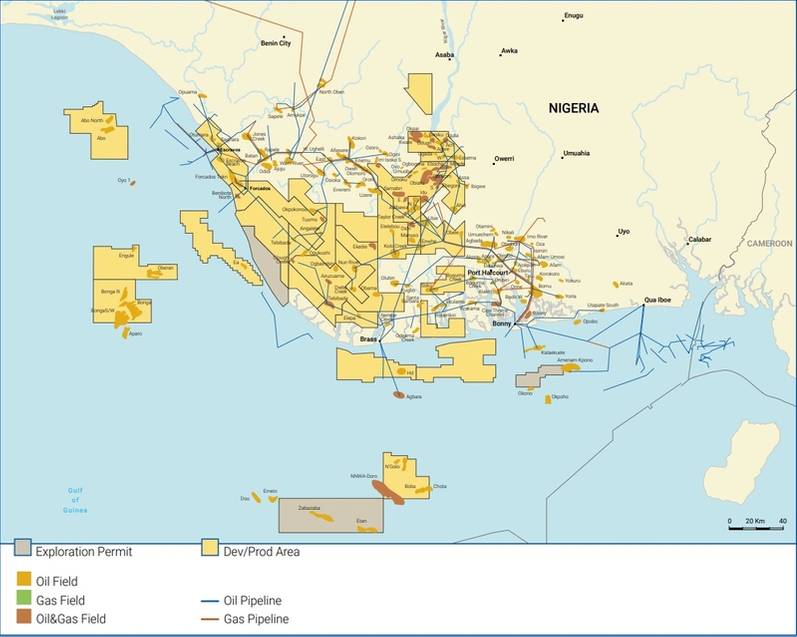 Credit: Eni