Ripple's native token XRP was caught in the crossfire of a lawsuit filed by the SEC declaring the cryptocurrency a security. Judge Analisa Torres ruled that XRP is not a security leading to an embarrassing defeat of the SEC. After the ruling went in Ripple's favor, XRP jumped 75% reaching a high of $0.82. The crypto is attracting bullish sentiments and is looking to breach the $1 mark and forge ahead in the indices to breach $2.
Also Read: VeChain: How Profitable Is VET if You Hold Until 2025?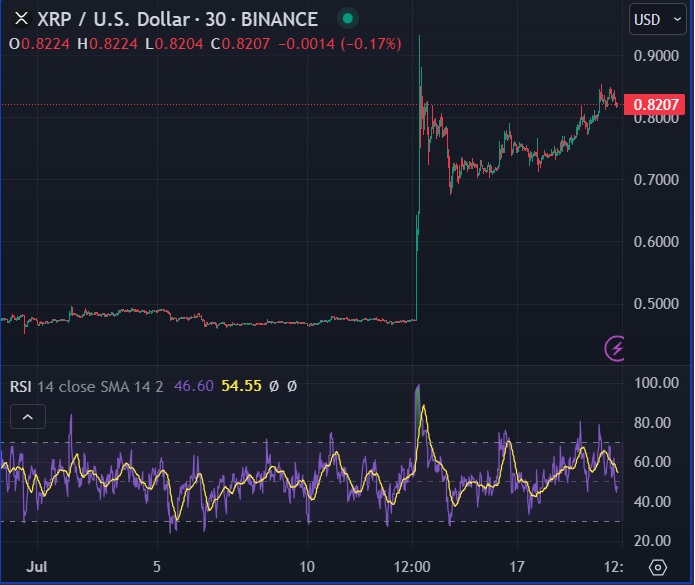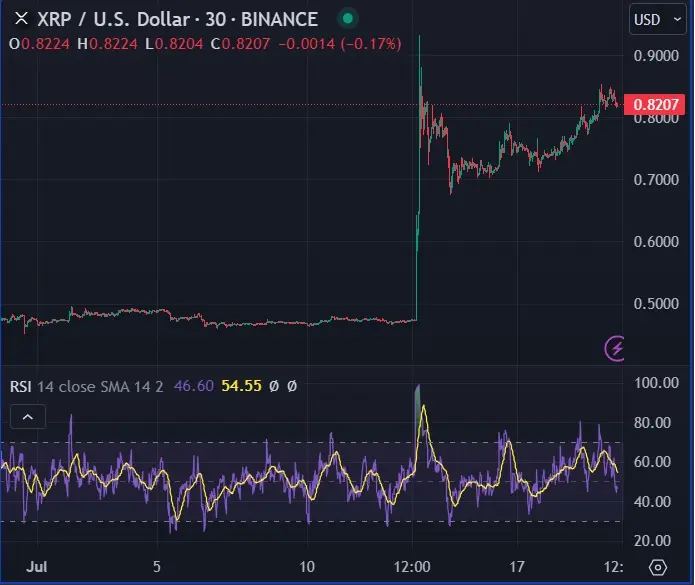 While a handful of analysts predict that XRP could reach $2, the timeline for the target is a mystery. In this article, we will highlight when Ripple's native token XRP could climb above the $2 milestone.
When Will Ripple's Native Token XRP Reach $2?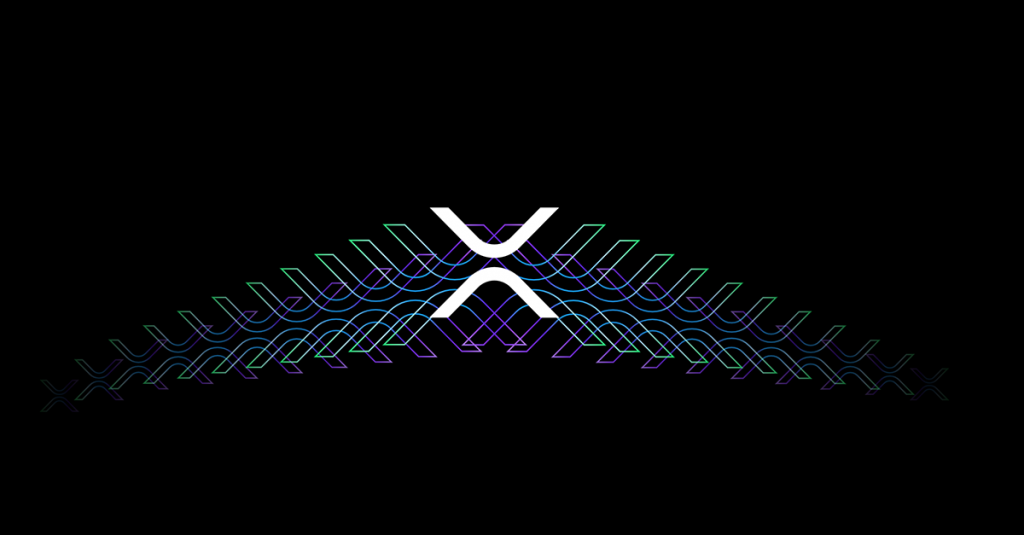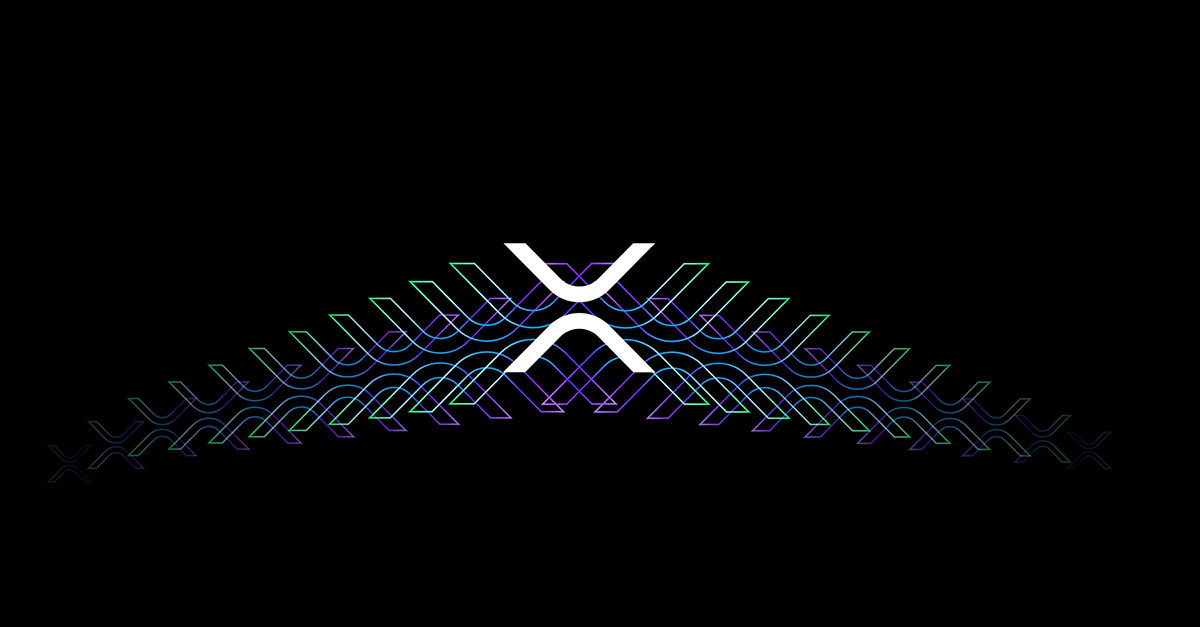 'Price Predictions', the leading AI algorithm has forecasted a rosy picture for XRP in the coming months. The AI algorithm provided a new prediction after the court ruling indicating that XRP could rally in the next 12 months.
According to Price Predictions, XRP could trade above the $1 mark in January 2024 and remain steady for two quarters. The forecast estimates that XRP might breach $2 in August 2024 and remain steady for the rest of the year. The highest XRP could trade in 2024 is $2.30, according to the forecast.
Also Read: VeChain: How Profitable Is VET if You Hold Until 2025?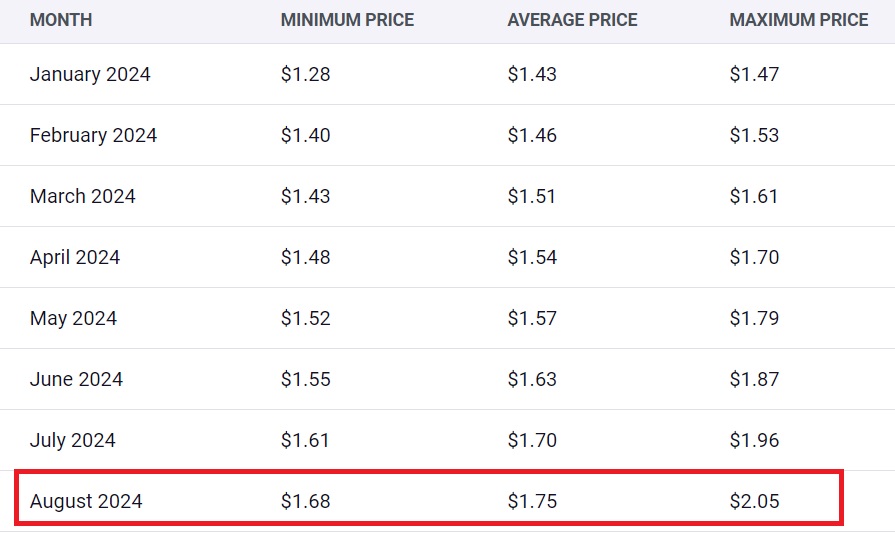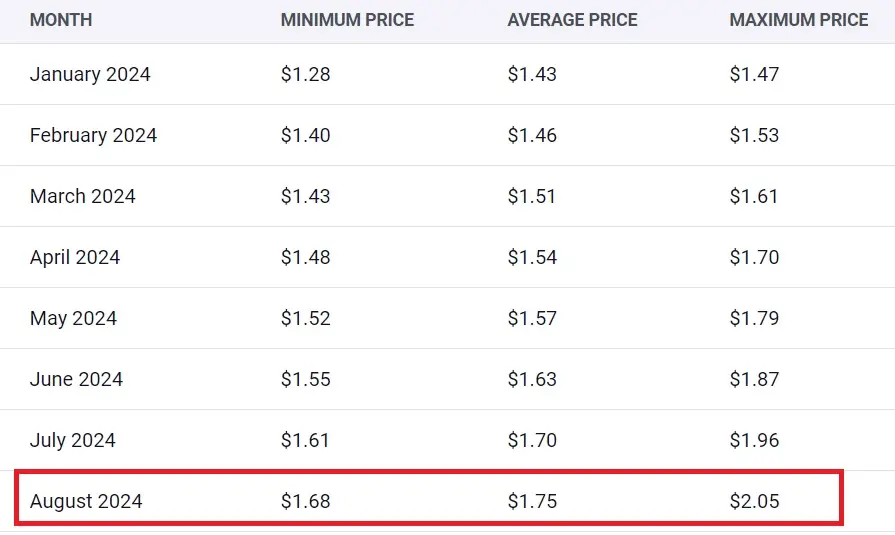 That's an uptick and return on investment (ROI) of approximately 190% from its current price of $0.82. Therefore, an investment of $1,000 made today at $0.82, could fetch $2,900 if the prediction turns out to be true. Read here to know another prediction on when XRP could trade above $10.
Also Read: SEC Chair Gary Gensler: Crypto is Rife With 'Fraud, Scams and Abuse'
Nonetheless, there is no guarantee that XRP could spike in price as the cryptocurrency markets are highly volatile. The markets swing both ways causing losses. It is advised to do thorough research before taking an entry position into Ripple's native token XRP.