75% of OpenAI staff have signed a letter threatening to join ex-CEO Sam Altman's new AI venture at Microsoft, according to reports. The ultimatum stems from anger at OpenAI's board over the controversial ousting of Altman.
Wired reported that over 500 OpenAI employees, representing most of the workforce, signed the protest letter. It accused the board of being "incapable of overseeing OpenAI" and said Microsoft would offer jobs should they resign.
Signatories allegedly include senior executives like former interim CEO Mira Murati and COO Brad Lightcap. The overwhelming support highlights deep internal divides within OpenAI over its direction.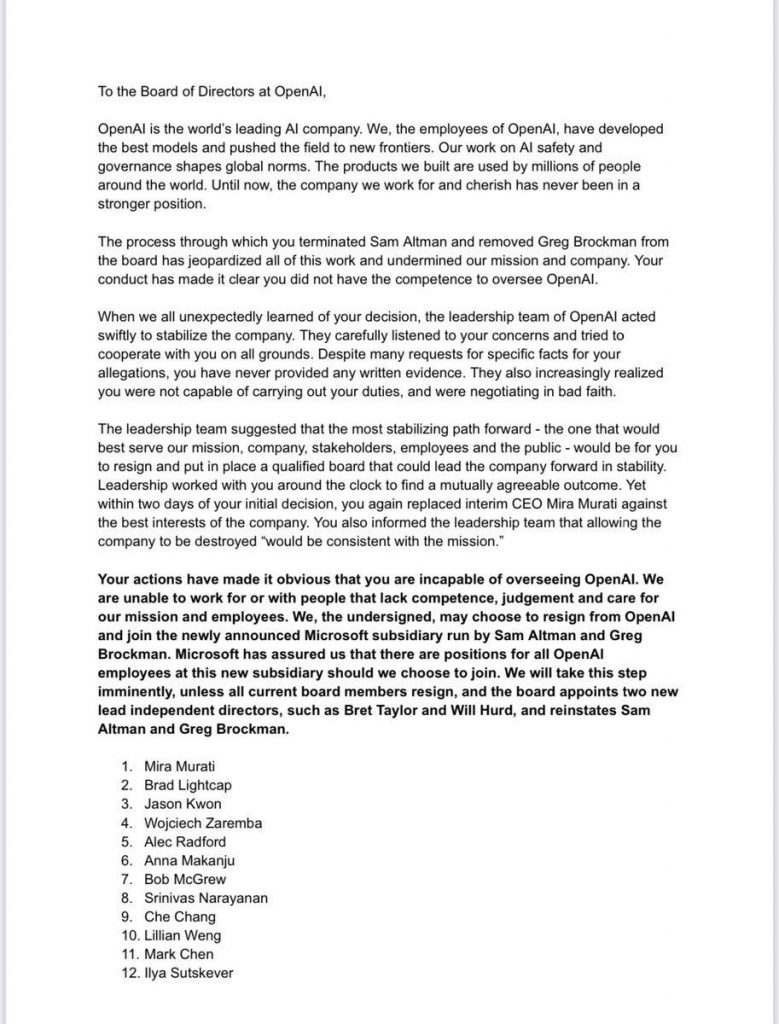 Sam Altman's departure from OpenAI was shocking
Altman's forced departure last week shocked the AI community, given his iconic status as a founder. Employees appear united in seeing the move as detrimental and unjustified.
The saga took another turn when chief scientist Ilya Sutskever reportedly signed the protest letter after initially backing the board. In a seeming reversal, he wrote on Twitter that he "deeply" regretted participating in the board's actions.
The employee revolt places intense pressure on OpenAI's board just as it seeks stabilization. The newly appointed CEO, Emmett Shear, is now tasked with managing the crisis to avoid a talent exodus.
Also read: dYdX Suffers Possible $9 Million Targeted Attack
Microsoft's reported willingness to hire disgruntled staff further fans the flames. By offering an escape route, it gives weight to demands for the board's ouster.
But with core technologists like Sutskever wavering, OpenAI cannot afford an extended period of uncertainty. Reestablishing a stable direction and assuring workers will now be critical.