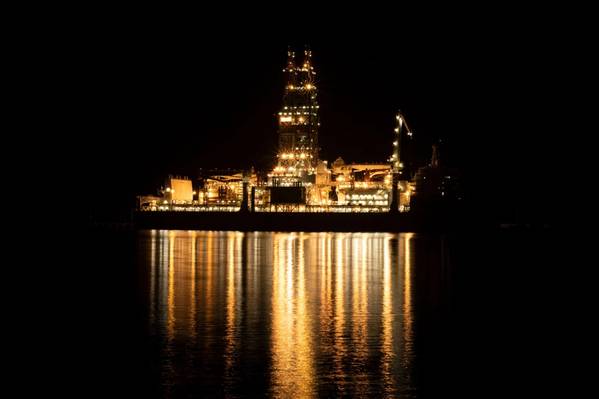 Illustration only – Credit: izzetugutmen/AdobeStock
Offshore drilling contractor Diamond Offshore Drilling said Monday it had entered into a drilling contract with an independent operator to utilize the Ocean BlackRhino drillship for work offshore Guinea-Bissau. 
The Ocean BlackRhino was awarded a one-well contract with a minimum duration of 30 days representing $15.4 million of additional backlog, excluding mobilization. Work under the new contract is expected to start in July 2024 in direct continuation of the rig's current contract.
Bernie Wolford, Jr., President and Chief Executive Officer, commented, "We are pleased to secure this work with a new client in direct continuation of our current contract and look forward to commencing the campaign next year."
The vessel is currently off the coast of Senegal, on a contract with Australia's Woodside. According to Diamond Offshore's fleet status report issued last week, the drillship's contract with Woodside ends at the end of the second quarter of 2024, after which the rig is set to move to a shipyard.