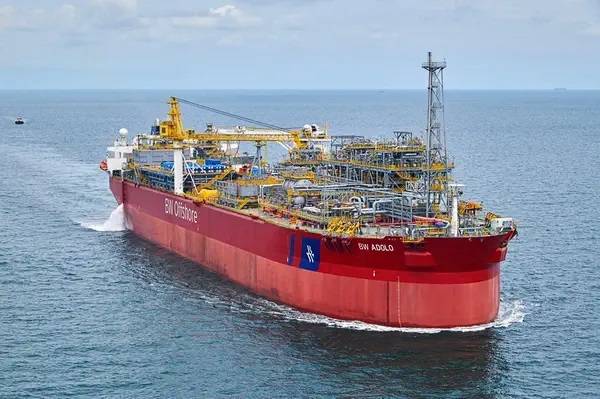 ©BW Adolo (File photo: BW Energy)
/AdobeStock
Oil and gas company BW Energy said Thursday that production had started from second well of the Hibiscus / Ruche Phase 1 development in the Dussafu licence offshore Gabon. 
"Production performance from the well has been in line with expectations and is currently stabilized at approximately 6,000 barrels per day," BW Energy said.
The DHIBM-4H well was drilled as a horizontal well from the BW MaBoMo, a former jack-up drilling rig that has been repurposed as an offshore production facility, production facility to a total depth of 4,800 meters into Gamba sandstone reservoirs on the Hibiscus field. Following completion, the Borr Norve jack-up rig has started drilling operations on the third production well (DHIBM-5H).
"We continue to progress the Hibiscus / Ruche drilling campaign with excellent HSE performance. We still have several wells to complete which will deliver successive production growth in Gabon through 2023 and into early 2024," said Carl Krogh Arnet, the CEO of BW Energy.
The drilling campaign targets four Hibiscus Gamba and two Ruche Gamba wells which are expected to add approximately 30,000 barrels per day of total oil production when all wells are completed in early 2024. The oil produced at Hibiscus / Ruche is transported by pipeline to the BW Adolo FPSO for processing and storage before offloading to export tankers.
Separately, BW Energy said, the commissioning and testing of the second gas lift compressor is ongoing on the BW Adolo. 
The compressor, which will support production from the six Tortue wells, is expected to startits final commissioning phase in the next few weeks and, once fully operational, will add another 3,000 barrels per day.