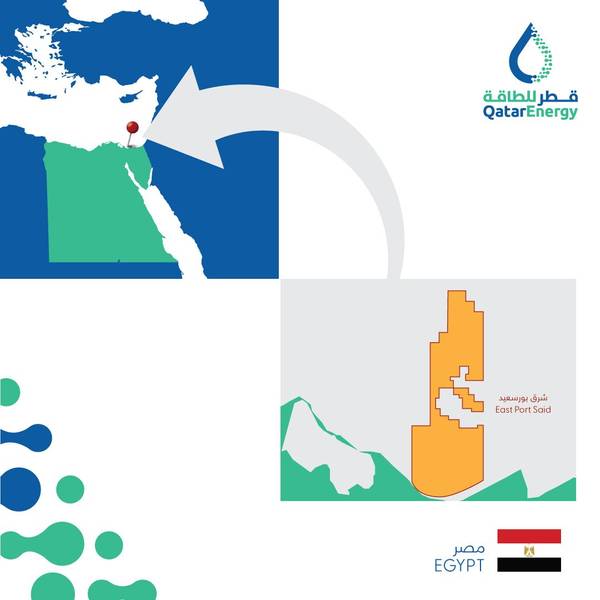 Credit: QatarEnergy
QatarEnergy confirmed Wednesday it had won a new exploration block offshore Egypt as part of the 2022 EGAS International Bid Round.
The results of the competitive bid process were announced by Egypt's Ministry of Petroleum and Mineral Resources, awarding exploration and production rights for block EGY-MED-E8 (East Port Said) to a consortium comprising of QatarEnergy (33%), ENI (Operator, 34%) and BP (33%).
"This award solidifies QatarEnergy's position in Egypt's upstream sector with a total of four offshore exploration blocks, including interests in Red Sea Block 3 and Block 4, and the North Marakia block in the Mediterranean Sea," QatarEnergy said.
Saad Sherida Al-Kaabi, the Minister of State for Energy Affairs, President and CEO of QatarEnergy, said: "We are delighted to be awarded the East Port Said block, which further expands our presence in the Arab Republic of Egypt. We look forward to collaborating with the Ministry of Petroleum and Natural Resources, EGAS, and our partners ENI and BP to progress our exploration endeavors."
Located offshore Egypt's northeastern Mediterranean coast, the East Port Said block lies in water depths up to 800 meters and covers an area of approximately 2,600 square kilometers.
---