Receive free South African economy updates
We'll send you a myFT Daily Digest email rounding up the latest South African economy news every morning.
President Cyril Ramaphosa's bid to fix the broken Eskom power monopoly is in disarray after the South African government on Wednesday abruptly terminated a state of disaster over the country's rolling blackouts.
Ramaphosa announced the state of disaster just two months ago in response to worsening power cuts of up to 12 hours a day in Africa's most industrial nation. But it faced legal challenges from civil society groups that said the designation threatened to exacerbate corruption at Eskom.
On Wednesday South Africa's finance minister also withdrew a deal for Eskom not to disclose irregular spending in its audited annual financial statements for the next three years, following public outrage that the exemption could be used to conceal graft and rot at the utility.
Enoch Godongwana told South African lawmakers that he was withdrawing the accounting dispensation, just days after issuing it, following "intensive discussions" with the South African auditor-general.
When he declared South Africa's energy crisis as a national disaster, Ramaphosa said it was a means to streamline decision-making over Eskom and the procurement of resources. Critics countered that it would do little to turn the utility around but would curtail accountability for the crisis.
The government "has backtracked on two major decisions which had infuriated those who want transparency and good governance," said Wayne Duvenage, chief executive of the Organisation for Undoing Tax Abuse, an NGO that was suing to repeal the state of disaster.
"We believe that government is not applying its mind, we believe that government is shooting from the hip and is possibly being badly advised on some of these decisions," Duvenage added.
Ramaphosa won re-election as leader of the ruling African National Congress in December but is still struggling to stamp his authority on government ahead of elections next year that threaten the party's long grip on power.
The South African presidency declined to comment on the withdrawal of the state of disaster.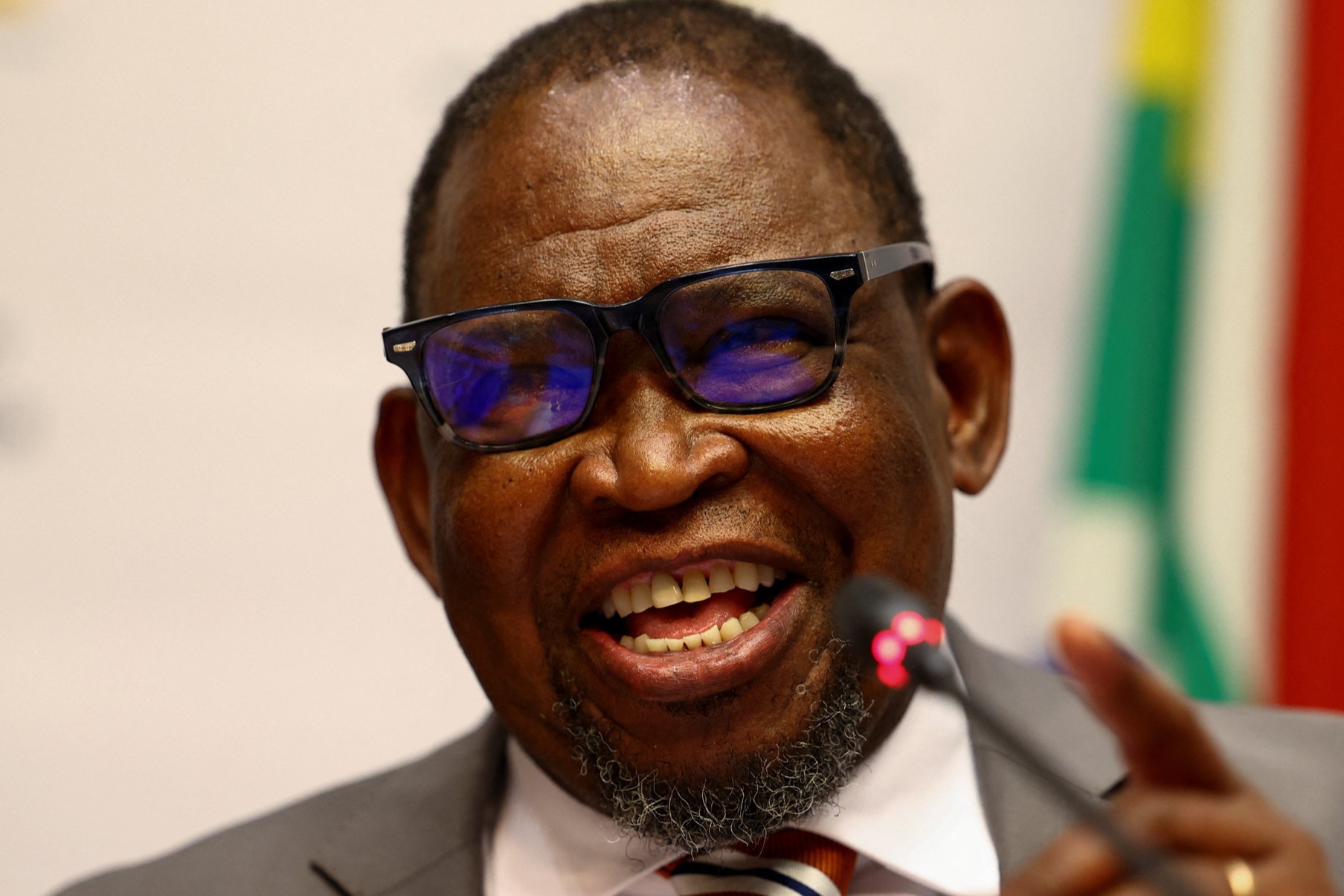 The South African fiscus is heavily exposed to Eskom's parlous finances, as it will receive bailouts on two-thirds of its debt in the next few years to fix power stations.
The National Treasury had cited the risks of a qualified audit, breaches to covenants on Eskom's R400bn ($22.5bn) debt, and credit ratings downgrades if the utility was required to go on detailing historical irregular spending in audited statements under a public-finance law.
Under the exemption Eskom would still have had to report material losses from crime in the statements and carry information about irregular spending in its annual reports, the Treasury said.
But civil society groups and even allies of the ANC castigated the move, reflecting a collapse of trust in Eskom over the looting and infiltration by criminal syndicates within malfunctioning coal power plants at the heart of the energy crisis.
Cosatu, South Africa's biggest trade union federation that is politically affiliated to the ANC, called the exemption an "abominable decision devoid of any common sense, good governance or legal rationale".
"The National Treasury either believes that rating agencies are most fantastically gullible or they themselves are delusional," it added, also criticising a similar exemption granted to Transnet, the state logistics monopoly, last year.
Eskom, which had welcomed the exemption as assisting "in dialogue with credit rating agencies, the lender community and key stakeholders", declined to comment on the withdrawal.
Turmoil in Eskom's governance escalated this year when it sacked André de Ruyter as chief executive after he used a television interview to accuse senior ANC politicians of being behind serious corruption at power plants. De Ruyter has said that he survived an alleged attempt to kill him with cyanide-laced coffee in his office at Eskom last year.
The utility warned last week that its power-station fleet would experience severe generation shortfalls every week for the next year.